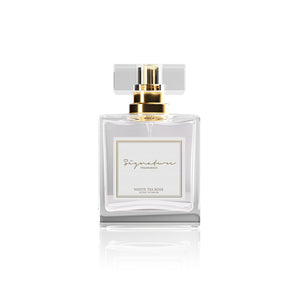 London Leather
Regular price
£200.00
£0.00
Tax included.
London Leather is inspired by century old leather from England, this creation captures the original scent of leather, blended with the freshness of Lemons.
It has a blend of Bergamot and classic English leather giving it a touch of modernity. The combination of night blooming jasmine, Patchouli and Cedarwood gives the scent a distinct, contemporary sensation that is sophisticated for both men and women.
Top: Rosemary, Bergamot, Lemon
Heart: Violet/Orris, Jasmine, Woody
Base: Vetiver, Patchouli, Cedarwood, leather
The luxury Extrait De Parfum (EDP) Collection has quickly gained credit for rekindling the true nature of perfume and offering uncontested value by providing highest quality and long lasting perfumes. Try out 100ml Extrait de Parfum which much more intense and stronger than the usual Eau de parfum.
Wrapped in an overt extravagant design; our boxes are uniquely hand crafted from the finest paper, opening up to reveal a hand pleated satin lined interior.
The striking 'Signature' emblem modestly glides across the box, reflecting the robustness and appeal of our niche fragrances.
As part of our environmental undertaking, we encourage you to reuse our boxes as an accessory to store your most precious luxuries.
Our Bottles
A stunning exemplar of beauty and exclusivity, our bottles are made from superb sparkly cut crystal glass to give a stunning effect. Each bottle (for pure perfume) is hand crafted from some of the clearest crystal in the world. The detail of our bottles can be noticed by the exclusive silver trimming which highlights the pinnacle of the bottle's stunning effect. The uniqueness and overt design of our bottles set the trend with the current love of all things luxurious and artistic.
Pure Parfum Packaging
Dabbing your perfume is the perfect way to apply perfume without wasting those precious molecules. When dabbing your perfume, tilt the bottle so that some of the perfume touches the stopper, which you then can use to dab onto your wrists, neck, and anywhere else you desire to apply your precious scent.
---
Share this Product
---